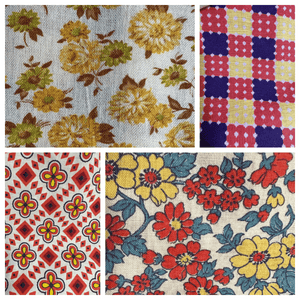 Add a bit of Fall Flair to your Finishing!
This bundle of Feed Sack Cloth includes 4 Swatches.
Priced separately, the value is $40.  
In celebration of All Things Fall, this bundle  of 4 swatches is $30 while supplies last!
Choosing a Vintage Textile or Feed Sack Cloth to finish a Needlepoint Project is a wonderful way to preserve American History and adds a unique one-of-a-kind personality to your finishing!